accommodation marketing
Helping accommodation businesses, airbnbs and holiday rentals get more bookings through website design, branding & videos
Accommodation Website Design
Creating a new, refreshing, or fixing your website to convert customers and actually rank well online
Creating your Accommodation Brand
Creating a unique accommodation branding that stands out and is right for your audience
Adelaide Accommodation Videos
Reflect the experience of your accommodation in a modern and professional video tour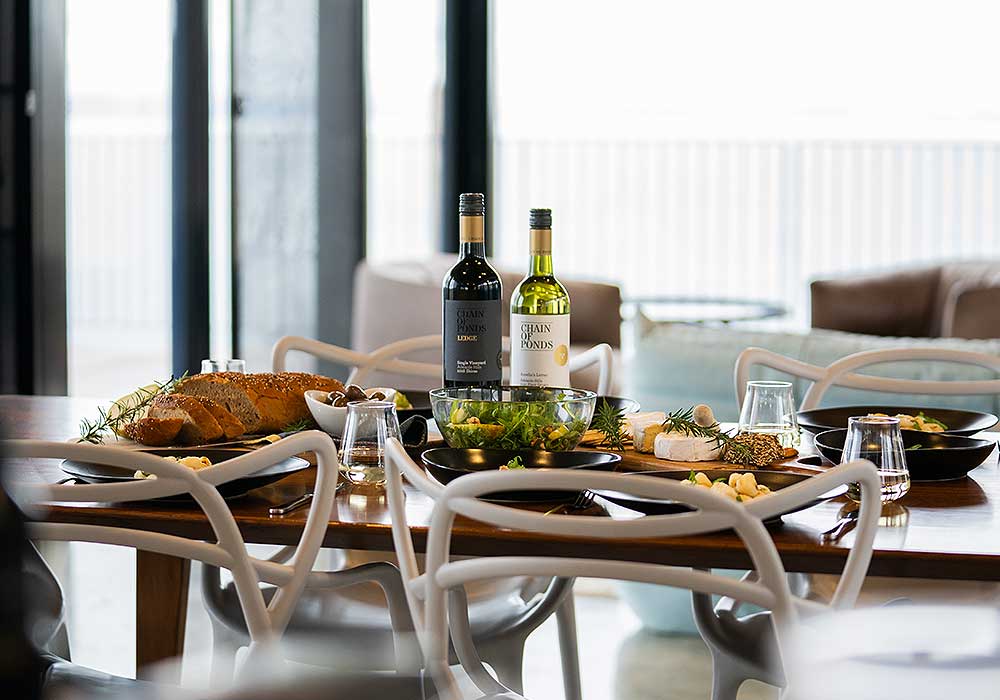 Photography for Naiko Retreat, South Australia
Marketing for Accommodations
Marketing your Accommodation business comes in many forms its important to focus on a few key areas in order to attract your customers and then convert them to bookings. The main areas that I would focus on in order to maximise your accommodation business marketing are;
Website Design for Accommodation Businesses
Logo Design for Accommodation Businesses
Video Tours for Accommodation Businesses
Helping Accommodation businesses with marketing to be seen by more of their target audience and convert more to bookings
Latest Accommodation Marketing Projects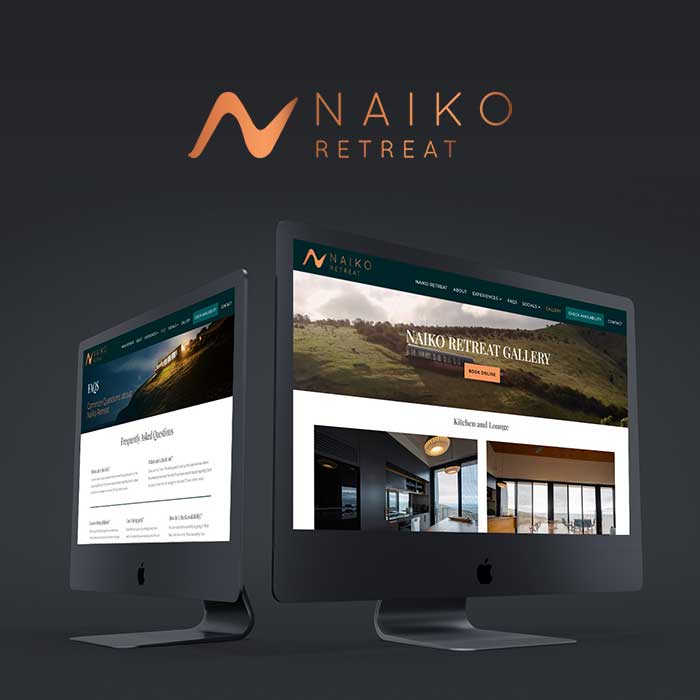 Naiko Retreat
Website Design & Photography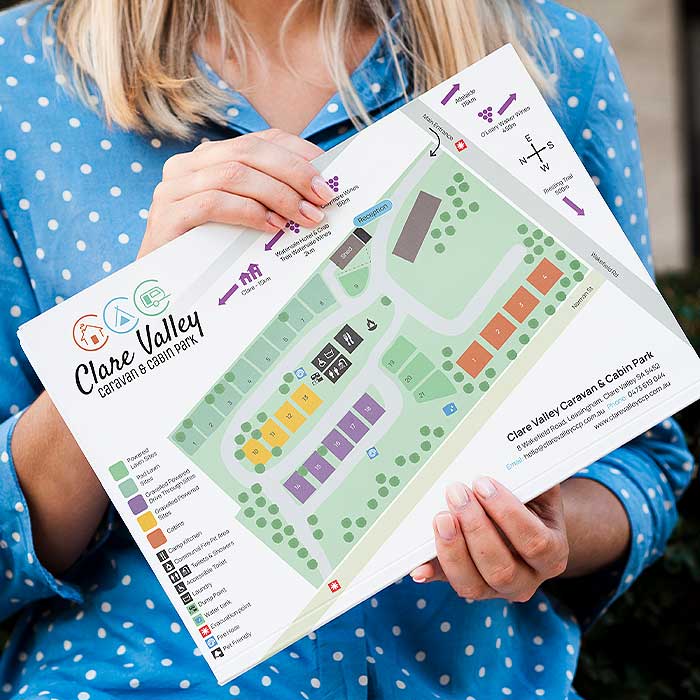 Clare Valley Caravan Park
Logo Design & Map Design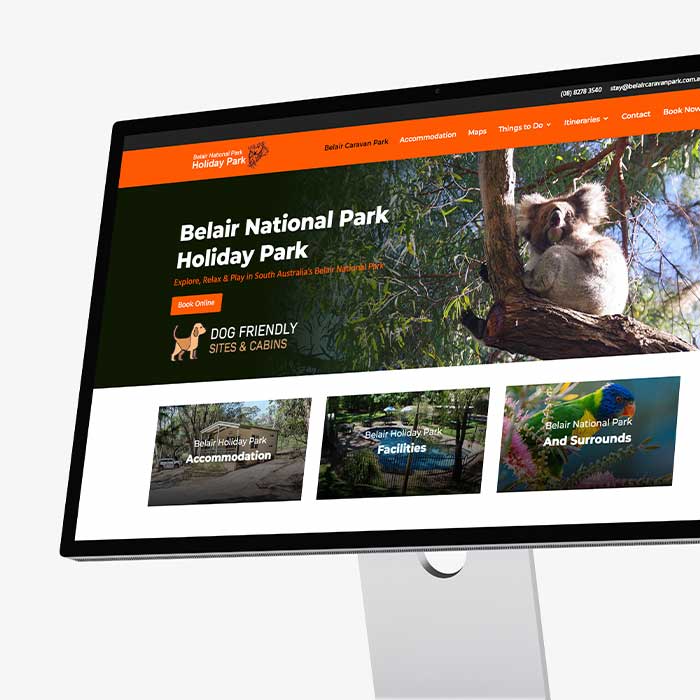 Belair Caravan Park
Website Design
How to get more accommodation bookings
I have found that working on these 3 core marketing tactics for your luxury accommodation, Airbnb, Stayz, Wotif or any accommodation business, will have the highest ROI to getting bookings. Placing your efforts into first establishing a strategic and well thought out brand will help you significantly as viewers will know exactly what your stay is and if it is for them. Your accommodation website design will not only be a hub of information for potential customers but your next best lead generation machine. The website will have a focus on SEO (Search Engine Optimisation) which is all about how to rank high up on Google.
If you can rank well in search results on particular keywords then you can consinstently get customers (completely free as it's all organic, not paid Google Ads). Lastly, once the potential customer is on your website or on your social media account, a beautiful and professional accommodation tour will entice the viewer to book a stay. These three marketing tactics are the basic building blocks that I would focus on before you spend money on paid advertising, targeted social media ads, print advertising and influencer marketing.

Naiko Retreat
Website Design for Luxury Accommodation
Naiko Retreat are a luxury self-contained accommodation on the Fleurieu Peninsula, South Australia. They had a website but it needed a refresh with a focus on SEO. With extensive research on what their target audience were searching for, a full-day photoshoot, copywriting and booking system integration; their new website was ready to find more of their target audience searching for luxury accommodations, and convert those website visitors into retreat visitors.
Logo Design for Accommodation businesses
A beautiful logo that visually describes your logo by combining what your experience is and what makes it different is a fantastic way to attract more of your audience. Most logos are too simple or too generic to get an understanding of what the business offers. And sadly, a simple house icon won't do the trick either! An accommodation logo design that has been created to show exactly what your stay is all about, what makes it different and who it is targeting is an incredible way to tell your target audience that this is the accommodation for them.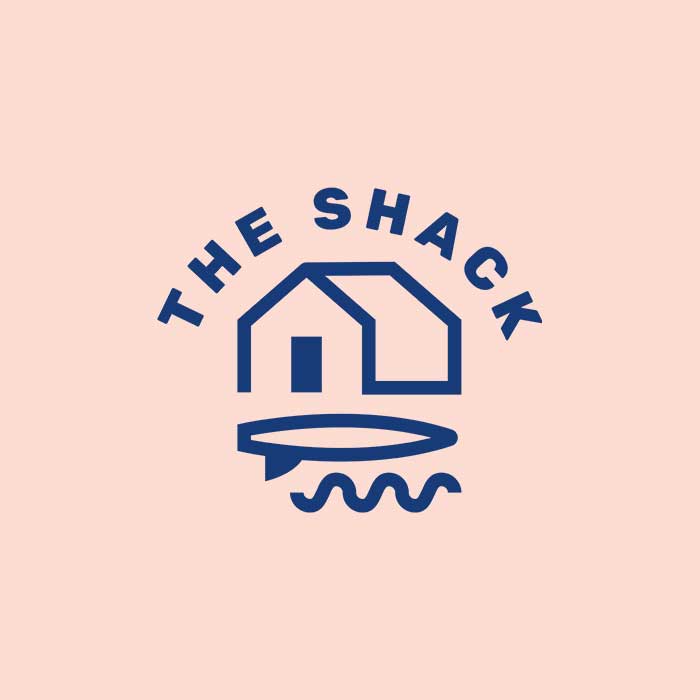 Middleton Shack
Logo Design & Website Design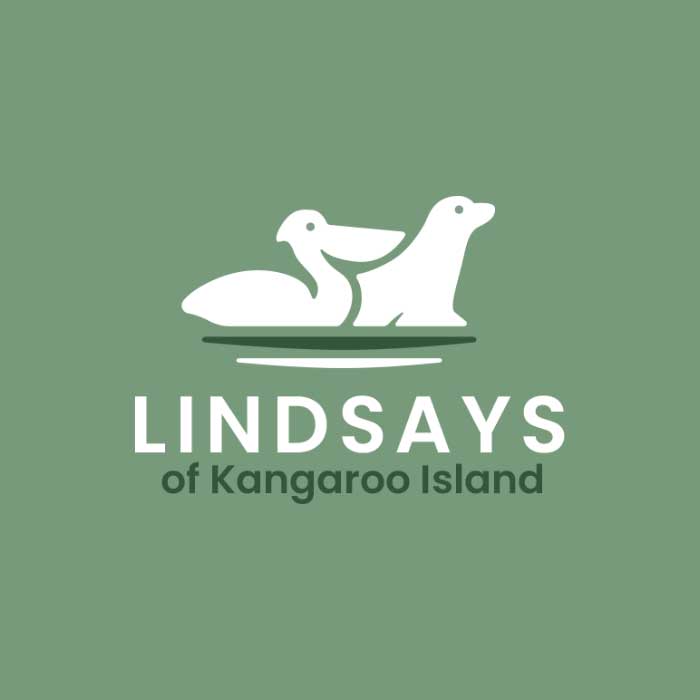 Lindsays Kangaroo Island
Logo Design & Website Design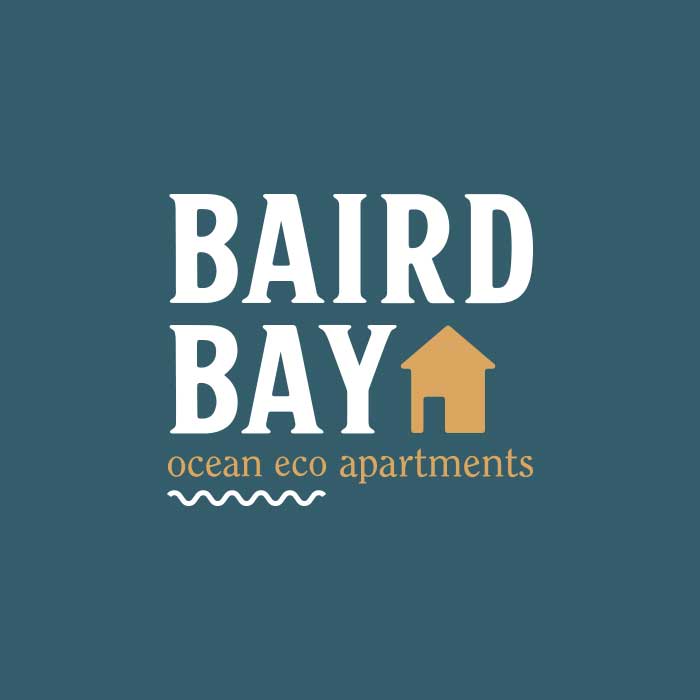 Baird Bay Apartments
Logo Design & Website Design
As you can see these logos that I've designed, describe to the audience what they offer and who the accommodation is for. Over time your logo will also become recognised which will lead to an established accommodation brand, which will lead to more trust and convert to more bookings.
Website Design for Accommodation businesses
After you have the perfect logo for your accommodation, Airbnb or holiday rental you'll need a great website. Your Accommodation Website Design needs to achieve a few things in order to be considered a successful website;
1
Get people to visit the website through organic search
2
Help existing customers and potential customers find relevant information
3
Convert those website visitors into bookings
SEO for accommodation websites
These are the main 3 goals of your accommodation's website, and each step can be quite tricky (that's where an accommodation website specialist comes in). To get people to visit the website we'll focus on SEO, which is fancy talk for ranking high up on Google. To be high up on Google you can either optimise your website's organic SEO or spend money on paid Google Ads. Both have their pros and cons but I prefer organic SEO as each website visitor won't cost you money! I go into more detail about SEO on my accommodation website design page so be sure to read more about the benefits there!

Stowaway Kangaroo Island
Tourism Consulting
Stowaway Kangaroo Island is a beautiful retreat that offers luxurious facilities on an incredible landscape. Stowaway KI wanted some help with their systems and marketing strategy in order to operate more efficiently and reach more of their target audience.
Provide all the information
Secondly, you want to provide all the relevant information for the customers who are staying at your accommodation and all the info needed for potential customers. Your leads will want to know your prices, amenities, rooms, T&Cs, photos of the rooms, can their pets stay there, etc. There is a whole range of questions that people have before considering making a booking so it's important to provide all of that information in a very user-friendly experience to not detour people from booking or creating a negative association with your brand. 
A basic rule I have for my accommodation clients is that if the owner has received the question twice then the answer should have been on the website. Every minute you spend answering the same question could have been saved if it was easily available on the website where the website visitor expects to find it.
Increase booking conversions on website
There a bunch of different tactics involved in converting website visitors to online bookings. I couldn't go through all of them on this page or you'd have a whole book to read on Accommodation Website Design. There a few main, easy-fix solutions that I recommend which are having your "book online" in the menu as well as throughout each page so you can quickly capture a booking if someone is interested. Testimonials on websites are also shown to build trust and convert to bookings but even better would be linking to a TripAdvisor or your Google Reviews to show that you are a reputable business. It can easy to fake testimonials on your website but it would be very difficult to fake 50 TripAdvisor testimonials. When creating your website we would work on building a modern, mobile-friendly website that looks great, showcases your incredible property and converts those website visitors into paying bookings.
Accommodation Tour Videos
Creating a beautiful accommodation tour video that showcases your property in an enticing and authentic way will have an incredibly high ROI. Video tours are one of the greatest conversion tactics that you can do on your website as it is very difficult to fake a video tour whereas faking photos is definitely possible and writing text that isn't authentic is almost too easy. For accommodation tour videos it's important to showcase all the rooms that your visitors would be in and show how your audience how staying there would feel.
A common mistake I see is that accommodation tours focus too much on specific amenities (like talking about a coffee machine and the pods for 5 minutes) or focusing too much on the presenter. A nice coffee machine can be shown but its not the star of the video, and neither is the presenter. If you or someone is showing the audience along in the video make sure they aren't the main focus of the property so your accommodation can shine through in the tour.
Having smooth, beautiful, high-resolution shots is vital to making the audience feel like they are staying somewhere professional with high standards. The pacing of the video is crucial as you don't want to feel rushed through each room but you also don't want to spend too long looking at the pantry. It's a big and important task so having a professional accommodation tour filmer create your video can dramatically increase your booking conversions.