accommodation marketing
Accommodation
Website Design
We make modern websites that rank high on Google and convert to bookings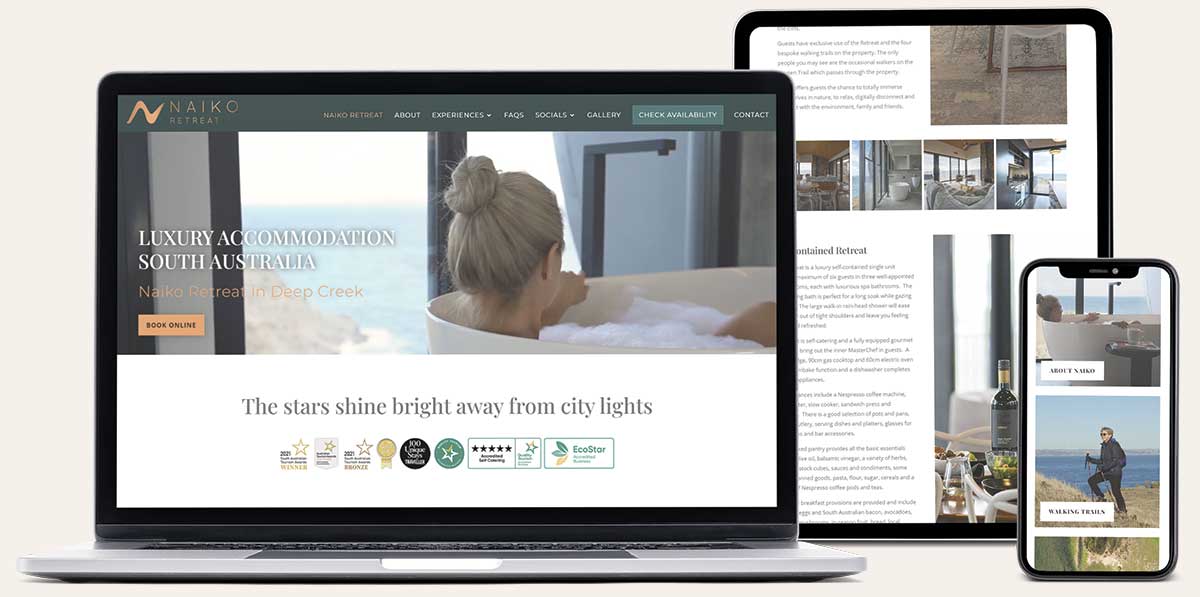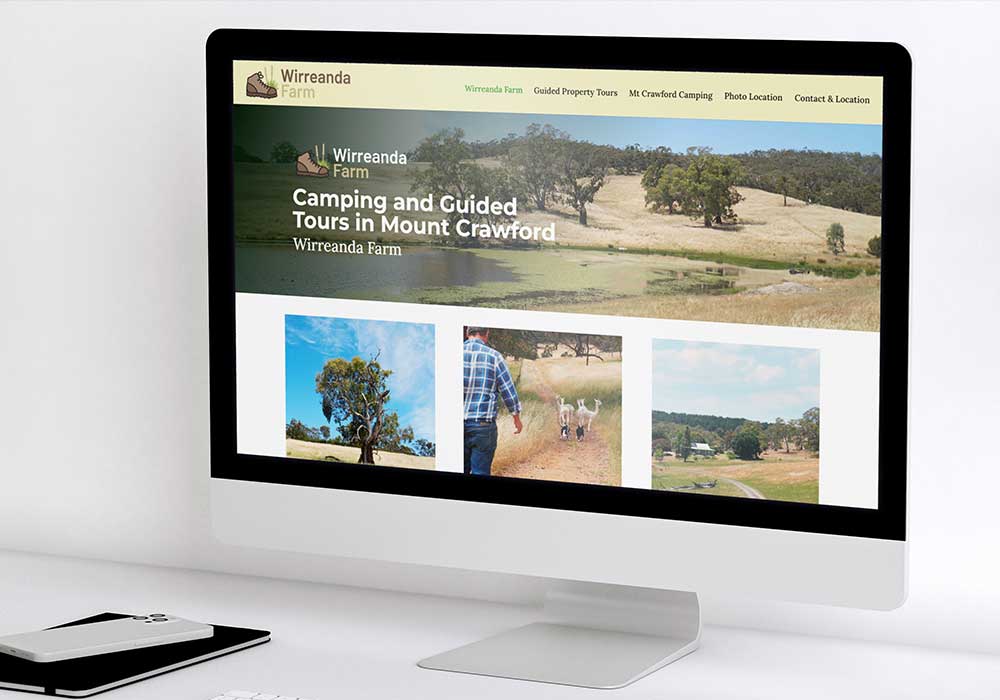 Website Design for Accommodations
Accommodation Website Design is actually very different to normal website design for other industries. The main difference is that you are competiting with multiple booking platforms on the internet and trying to outrank them in Google search. For example, if you search for "Kangaroo Island Accommodation" an array of platforms like booking.com, Airbnb and so forth will pop up on the search results. Your goal for your website design is to start ranking on a specific keyword relating to your unique selling point. What do I mean by this?
You will never rank on the first page for something broad like "accommodation" and you don't want to. You'll be competiting with every accommodation business in the entire world and it is crucial to understand this when doing marketing for accommodations. You want to be more specific and try to speak to your exact target audience. If you run a luxury accommodation then you'll want 2 main things; a quality accommodation logo design, and definetely want to perform well in search results for "luxury accommodation" and then your area like "Kangaroo Island" or "Melbourne", wherever it is. This is referred to as SEO, meaning Search Engine Optimisation.
Get more accommodation bookings through a modern, SEO-driven and high converting website
Latest Branding & Logo Design Projects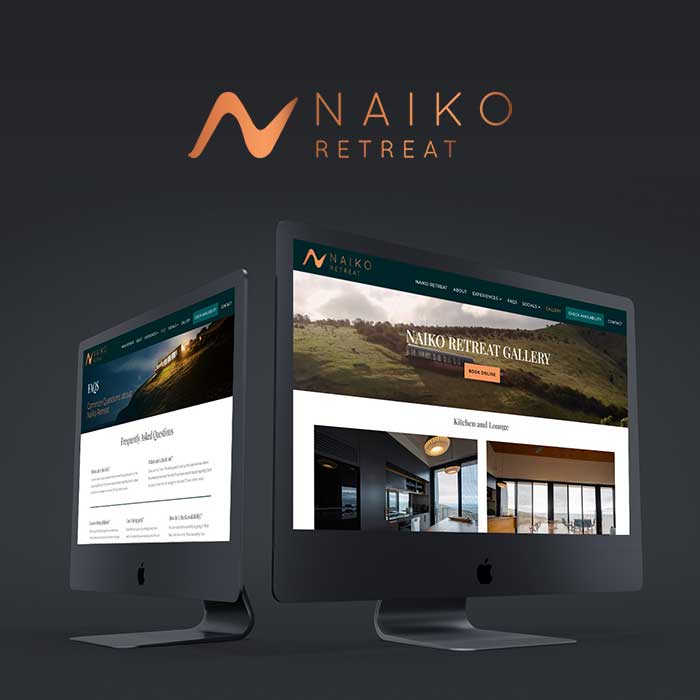 Naiko Retreat
Website Design & Photography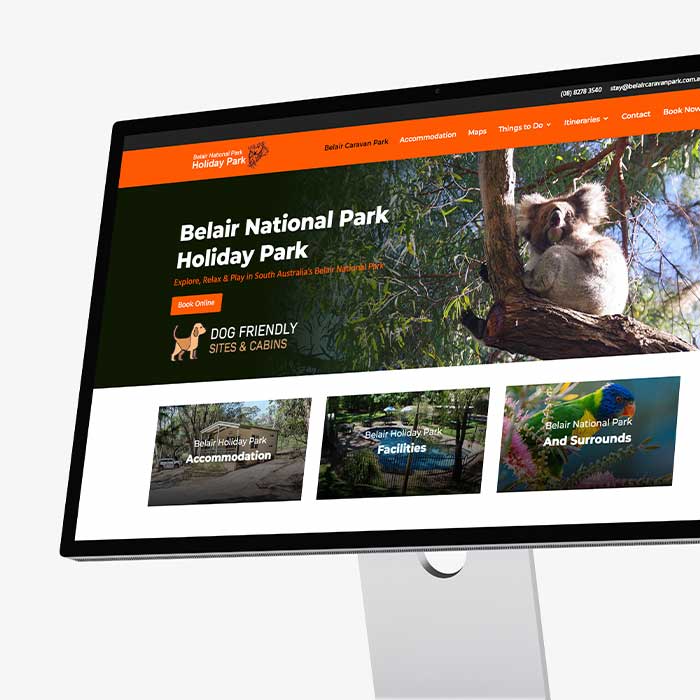 Belair Caravan Park
Website Design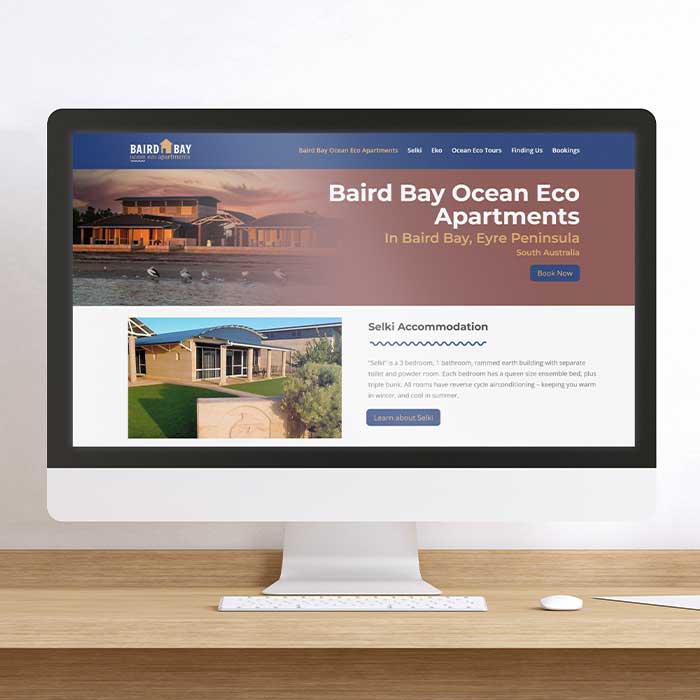 Baird Bay Apartments
Logo Design & Website Design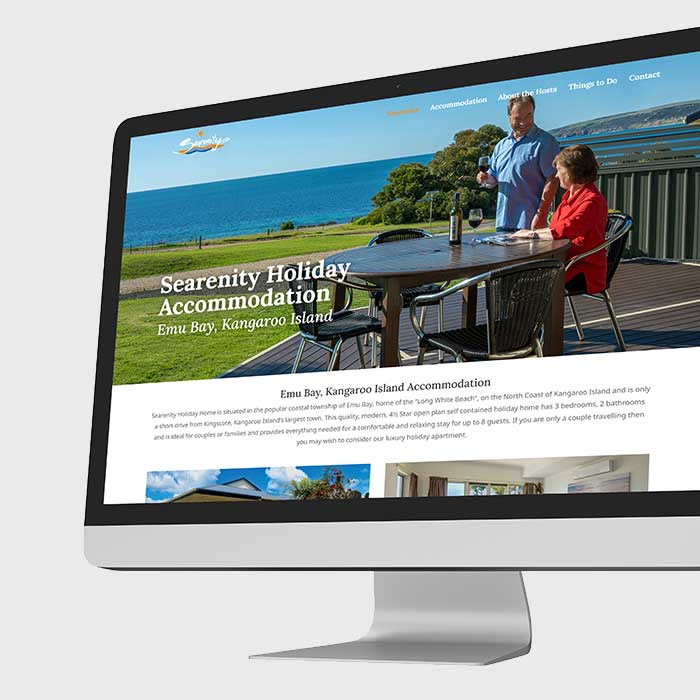 Searenity Holiday
Website Design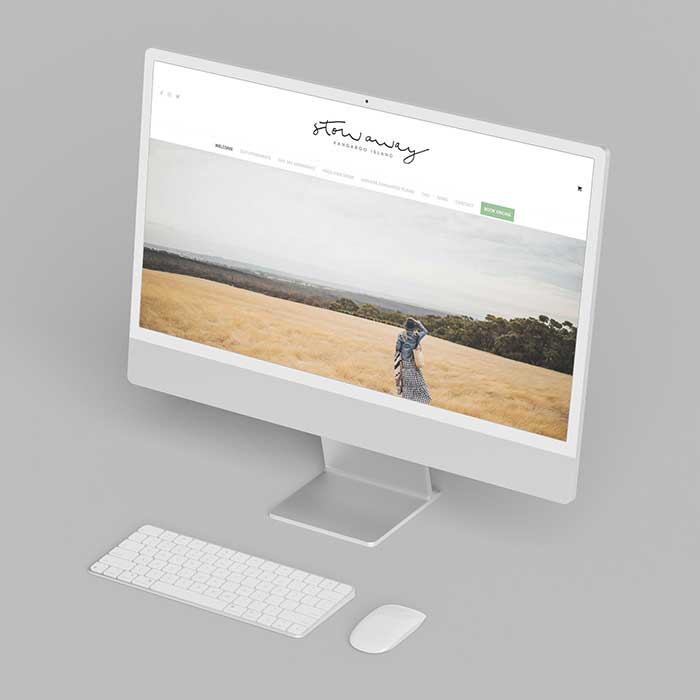 Stowaway KI
Search Engine Optimisation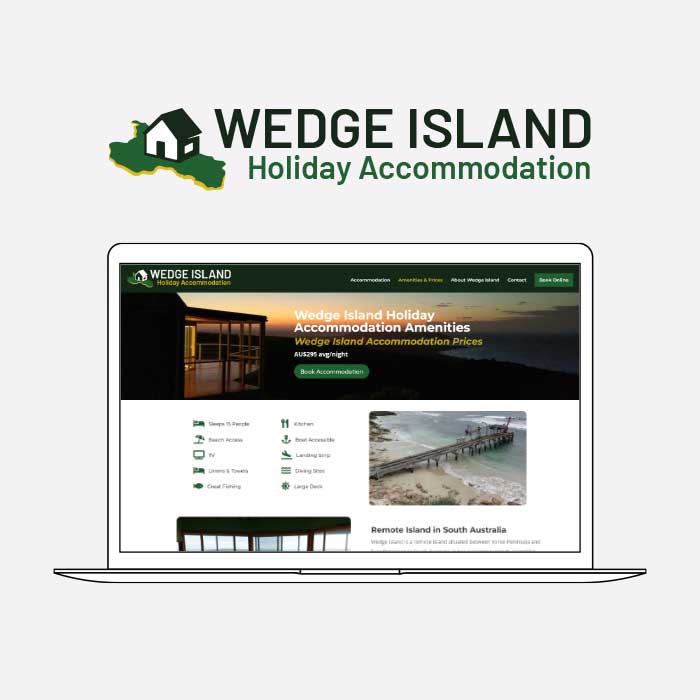 Wedge Island Holiday
Website Design & Branding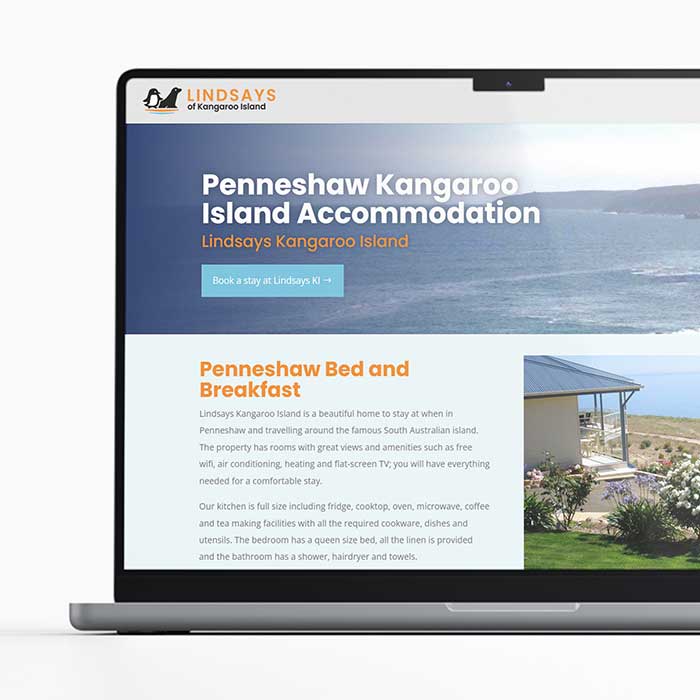 Lindsays KI
Logo Design & Website Design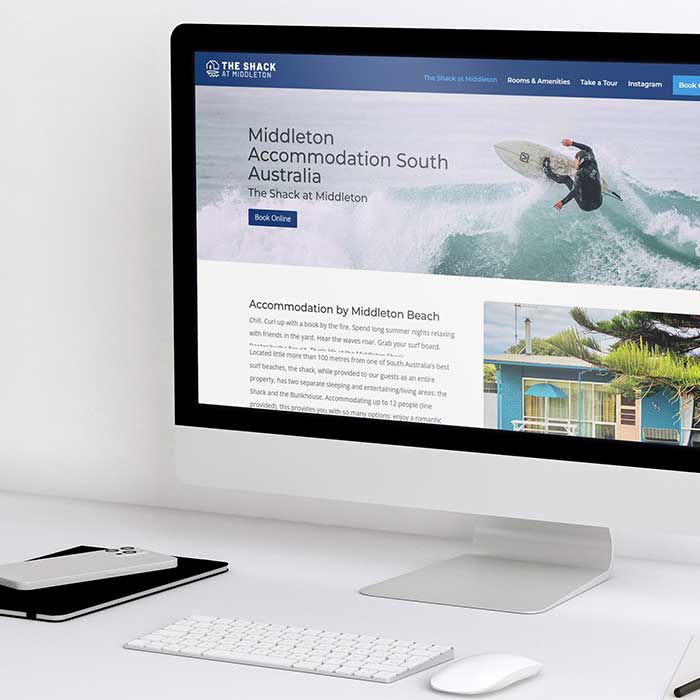 Shack at Middleton
Logo Design & Website Design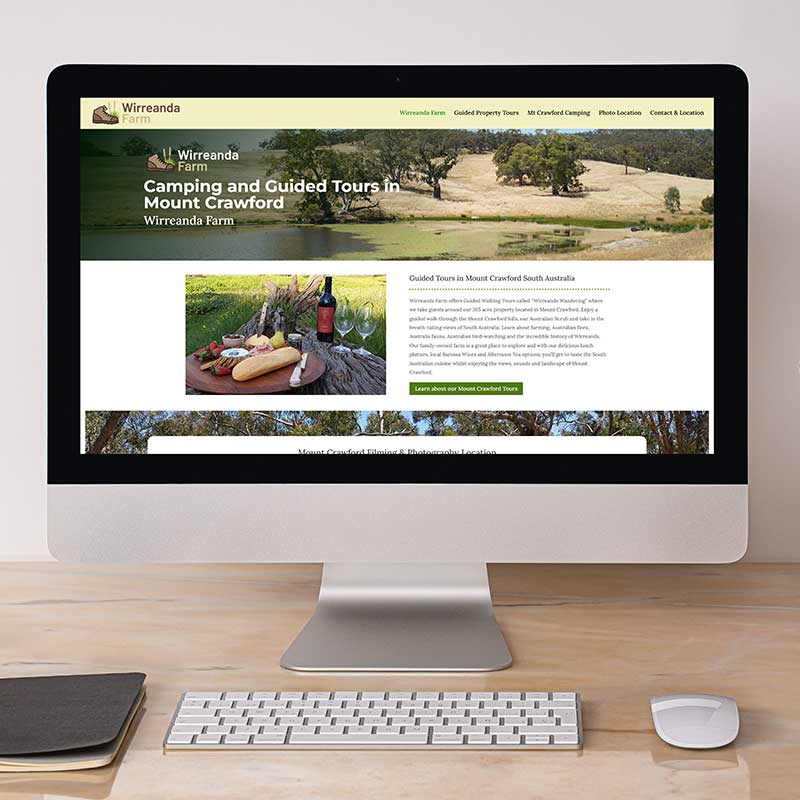 Wirreanda Farm
Website Design & Logo Design
SEO for accommodation businesses
My website designs focus on creating websites with excellent SEO. A beautiful looking accommodation logo design and gorgeous website that isn't found on Google search is not very useful as you'll have to spend money on word of mouth, paid advertising or growing a social media audience to actually get visitors onto the site. Search Engine Optimisation is my personal favourite way to get customers because it's a totally free customer acquisition activity. There are a million metrics that go into performing well on Google search and luckily a nerd like me has been working for years on doing this for multiple accommodation and tourism businesses.
Keywords for accommodation businesses
One of the metrics involved is Keywords, which is a way that Google scans your website to see if your headers and text is relevant to what the person is searching for. For example, you most likely found this website by searching for something like "website design for accommodation", marketing for accommodations or similar. This is a great way to get customers because my exact customers area searching for this service so I know the website visitors will be my ideal audience.
Unlike social media paid ads where you need to first refine your target audience so specifically to not be over-paying for clicks, then they need to go from your social profile to your website, they need to be in the mood to spending money and be in the right headspace for business talk.
Why build a website with SEO?
you don't need to pay for clicks as we do organic SEO (not paid Google Ads)
they don't need to visit an external account to find out more information
they will be in the mood to spend money or at least intend on spending money as they have gone out of their way to search for an accommodation, so the interest is 100% there
they will be in the headspace because again they're putting in the energy to find an accommodation
Search Engine Optimisation is crucial for accommodation businesses and my customers have found tremendous value in appearing high up on Google search.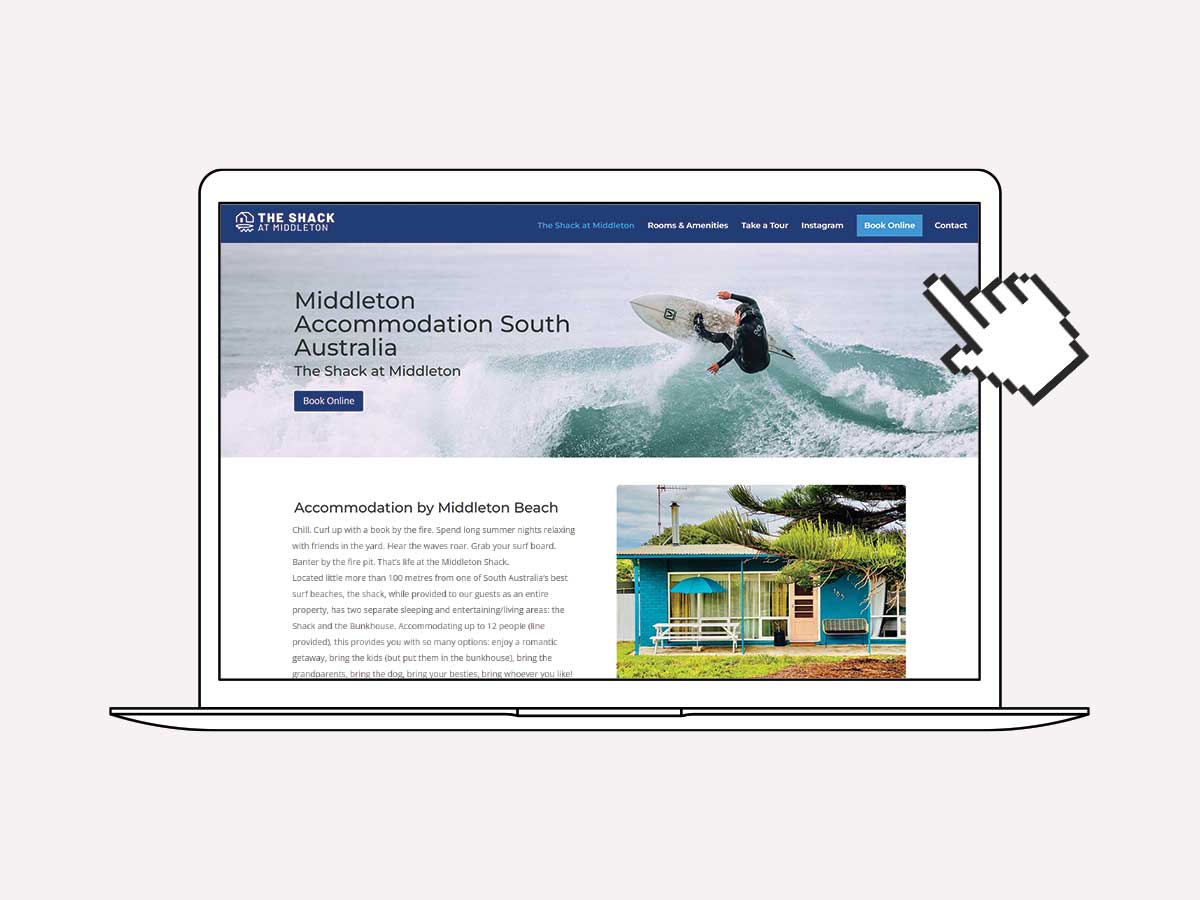 Middleton Shack
Website Design & Branding
Accommodation Marketing put together an excellent website for our holiday shack at Middleton in South Australia. It is a detailed website which showcases our accommodation offering, with a straightforward and intuitive structure. Elliot also developed our accommodation logo design for the shack and we were also delighted with the simplicity of the brand that he came up with. I would not hesitate to recommend Elliot's services to anyone needing a similar product. 
– Owner of the Middleton Shack 
Modern Accommodation Website Design
So you've got a website that appears high up on Google search, now it's important to look modern and enticing. One of the biggest issues I run into with accommodation sites is that they are old fashion, cluttered, difficult to navigate and have not been updated in years.
Accommodation website Google ranking
Having a mobile-friendly website is the bare minimum so if your accommodation site is still not optimised for the phone you're losing out on more than 50% of potential customers as most people search on their phones. This is absolutely vital and will improve your conversions and your Google ranking as well, as the algorithm focuses on promoting mobile-optimised websites before non-mobile friendly websites.
Your website needs to make sense in terms of user interface so your potential customers and visitors of your accommodation can find all the relevant information. If the website is cluttered and hard to find the information that you're looking for it will be harder to do marketing for accommodations and can be extremely frustrating for a user which will reflect poorly on your brand.
Typically for accommodation sites you'll want a few main pages
Homepage (also the About)
Amenities and Rooms
Tour the property
Contact
Book Online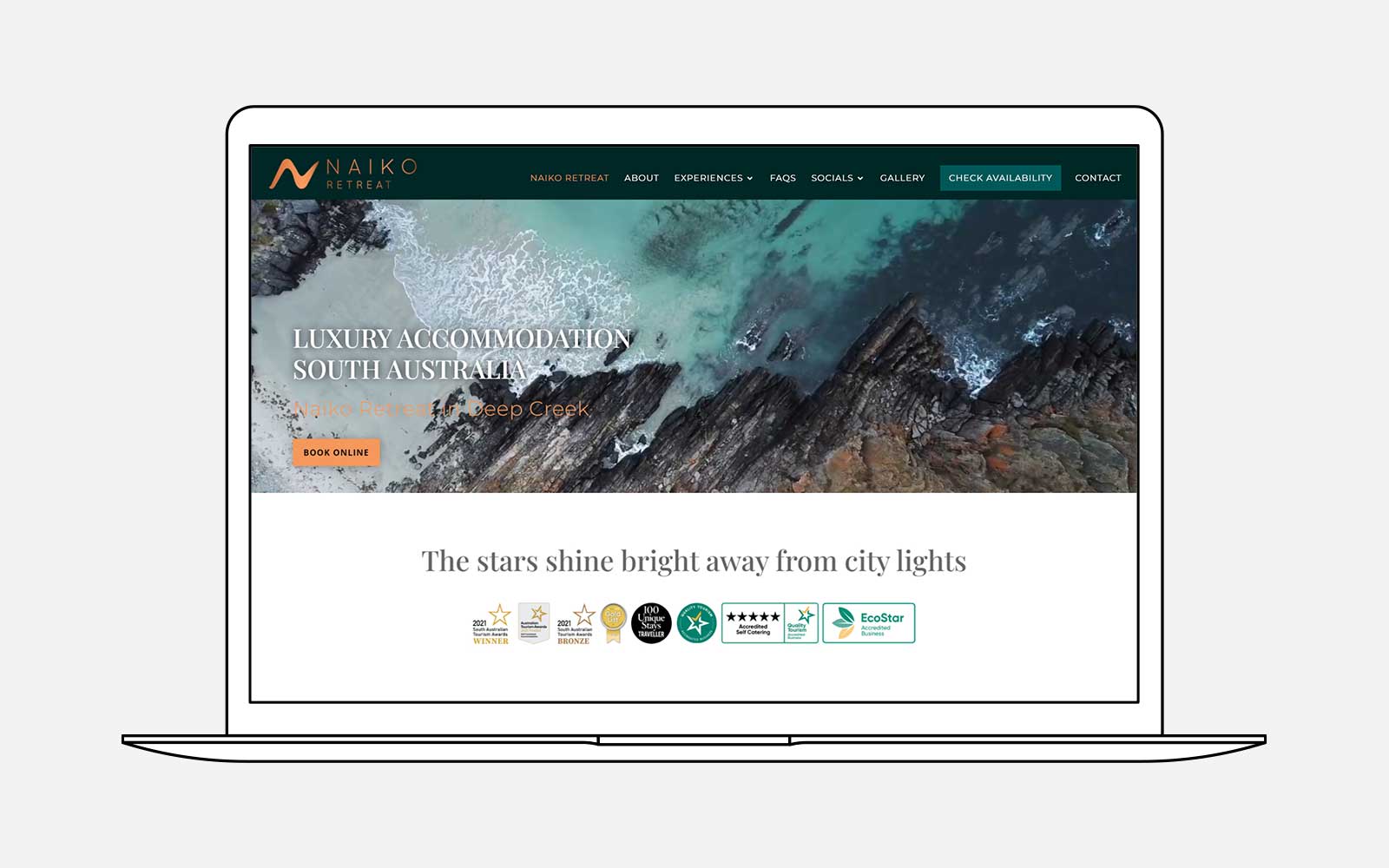 Luxury Accommodation Website Design
Larger, more premium accommodations should have more pages but this is a good starting point for a smaller-scale rental property. Luxury accommodation websites often have much more information that needs to be included and more aspects that they want to promote. Many of the luxury accommodation websites that I've made have included press, media, an SEO-focused blog, galleries, pages showcasing their experiences, off-site experiences through partnerships and so forth. These websites can become much larger and often have more audiences they are trying to capture.
A 1 bed cottage in Adelaide Hills might have a much smaller niche than a 6 bedroom luxury rental property in Falls Creek. This luxury rental property might want to target families, but also group retreats, skiing enthusiasts, business retreats and so forth. All these different audiences might want their own page explaining and showing why their property is the ideal place for that group to stay at.

Convert website visitors to accommodation bookings
So you've got a fantastic SEO-focused that is organically arriving onto the website, the pages are beautiful and modern and customers are finding all the relevant information they are after, now what? Now we want to convert these website visitors to paying customers.
To convert website visitors to bookings you want to spend time on optimising the site's conversions. Just like SEO, there are a billion different metrics that go into improving a website's conversion capabilities but there's a few quick fixes. The first easy fix is to add a booking link in your menu and near the top of every page. I also recommend scattering booking buttons throughout the pages so if a potential customer is scrolling through the website and gets inspired to stay at your accommodation, it is very easy to instantly make a booking. It is also vital to have a modern and on-brand accommodation logo design in order to build trust and creditability in your business. Sometimes, even having a customer have to scroll up to the top, click the menu and then click on "book online" is too many steps so try to minimise the effort involved in making a booking.
This brings me onto the next biggest issue I see accommodations make in terms of booking conversions; making it too lengthy. Some accommodations put customer through a long process with a hundred questions before they can get a booking and this will cause a substantial amount of lost bookings as people get annoyed at the time involved. Get the bare minimum of information needed before you get the booking and then try to acquire more information. It's better to have a booking with little information than no bookings but a tonne of personal info!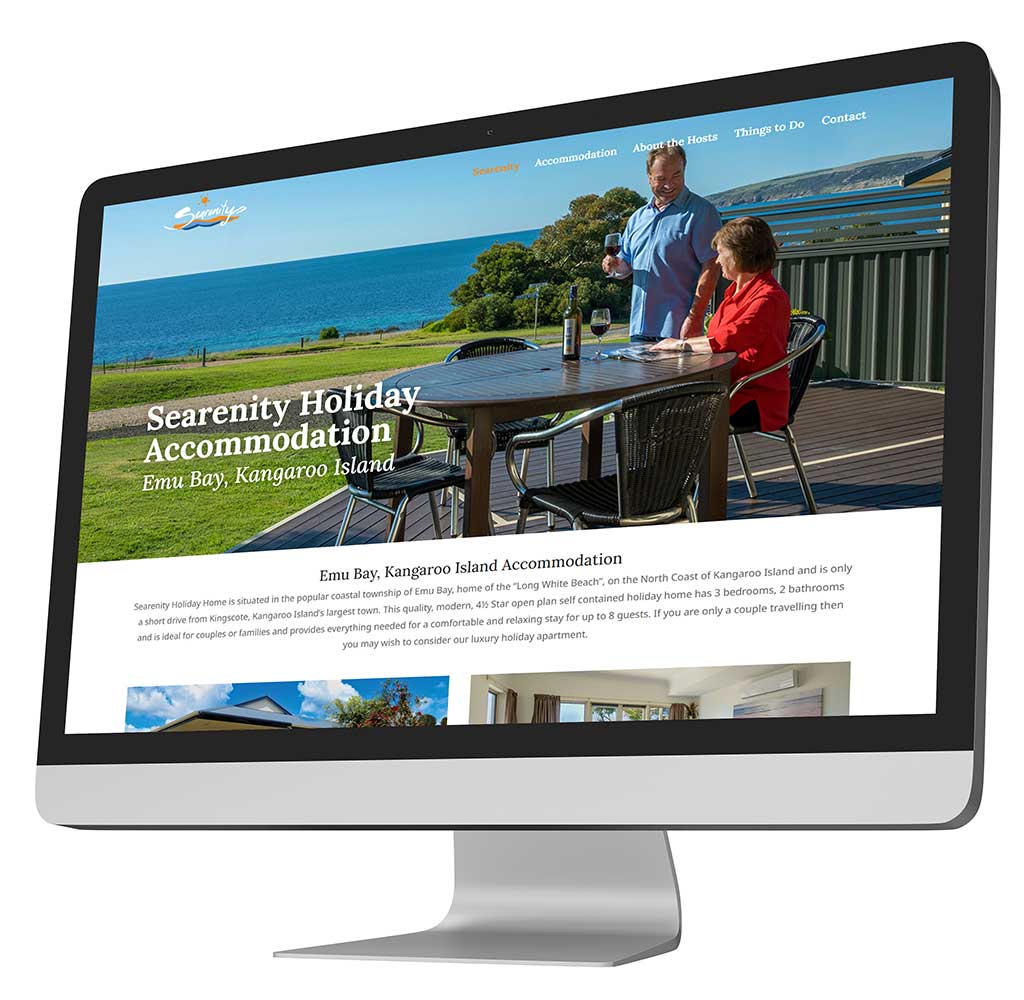 Accommodation Website Design Pricing
To get a free quote for your accommodation's website design please send me an email or give me a call to have a non-obligation chat about your needs. I've made dozens of accommodation websites from luxury accommodations, to family Caravan Parks to small seaside shacks and I'd love to hear if I can help you with Accommodation Website Design.